Buy Now
NOHrD SlimBeam Oak
The NOHrD SlimBeam cuts a fine figure in home fitness, as well, combining a stylish, sharp design with a sleek body. Thanks to its slender silhouette, curved shape and high-quality wood, the SlimBeam delivers a professional cable exercise station for every kind of functional trainin
available for orders up to $2,000.00 Learn More
Finance available
Benefits
Features
Enquiry
SlimBeam Oak
SlimBeam Oak – Cable machines are one of the classic exercise machines. Fitness studios and physio therapy centers always have at least one gym cable, due to their versatility and functionality. Choosing Nohrd's SlimBeam means selecting an exercise machine which features all the benefits of traditional cable machines, along with a top design, capable of blending into your home interior. Enjoy the SlimBeam's slender shape, soft contours and high-quality wood, available in a broad range of shades and colours, to suit your tastes.
The NOHrD SlimBeam cuts a fine figure in-home fitness, as well, combining a stylish, sharp design with a sleek body. Thanks to its slender silhouette, curved shape and high-quality wood, the SlimBeam delivers a professional cable exercise station for every kind of functional training.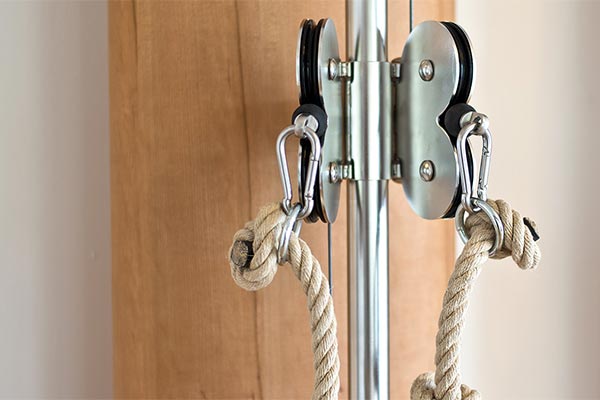 THE BUTTERFLY – EXERCISE ON BOTH SIDES
The SlimBeam's biggest advantage is the butterfly, enabling you to work your body both on one or both sides. It can be swivelled and set at any height. The cables are synthetically coated and run fluidly over the ball bearing wheels, providing an optimal training effect.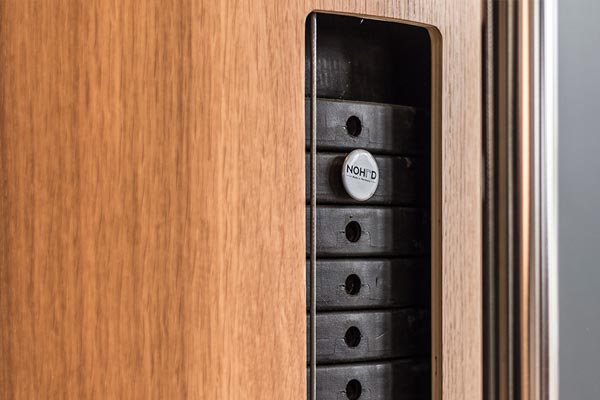 RUBBERIZED WEIGHT PLATES – SILENT EFFECT
Standard SlimBeam models feature 14 weight plates at 5kg, plus the base weight of (further) 5kg. Each oval-shape weight plate is individually rubberized with a black matt finish, fitting perfectly into the wood body encasement.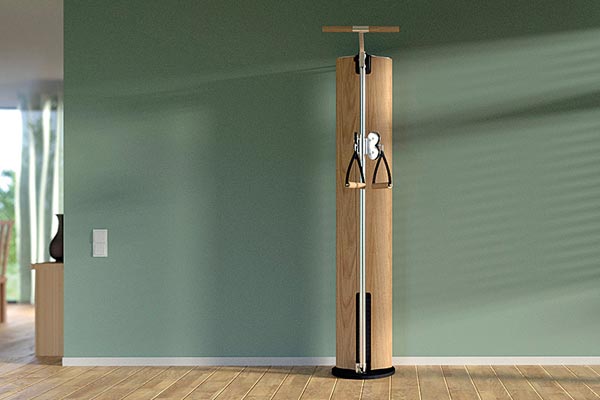 SPACE-SAVER
Measuring 215cm high and 40cm wide, the cable machine fits perfectly into all interiors. The SlimBeam is fixed at 10cm from your wall and protrudes a mere 20cm total into the room. Its base measures less than ¼ square meter.
PRODUCT DIMENSIONS
**The Slim Beam should be wall or ceiling mounted to studs or can be free standing with our free standing foot accessory.**
Base plate: 17.3″
Height: 84.6″
Width: 15.7″
Depth: 7.8″
Distance to wall: 3.9″
14 weights: 11.02 lbs /ea
1 start weight: 11.02 lbs
Total weight: ca. 165.5lbs
cable ratio: 3:1
Console Features
Performance Features
Extra Features
Warranty
| | |
| --- | --- |
| Frame: | 5 year |
| Labour: | 12 months |
| Parts: | 3 year |
Specifications
NEVER MISS A DEAL
Sign up and Get 5% Off